The Seashell Kaleidoscope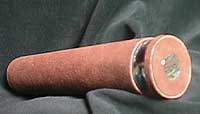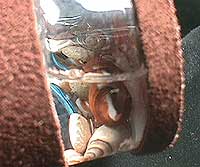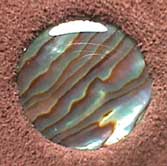 This kaleidoscope engages all the senses—the barrel is wrapped in brown sueded leather and has a familiar leather scent. But of course, the greatest pleasure comes from looking through the eyepiece. The fine detail of the small seashells makes an incredibly delicate pattern. And if you turn the abalone window toward a strong light source, the light filtering through the shell lends a surprising coral glow to the shells as they tumble around.
If you like this kaleidoscope, you might want to look at Stone & Light Kaleidoscopes.