Graphic Design, Web Design, Photography, and Typesetting
by Melody Covington
As of 2011, I have retired from graphic design and am no longer seeking new projects. Please enjoy these pages as mementoes of past accomplishments.
Covington Innovations provides a wide range of professional services including graphic design, web design, typesetting, writing, and illustration. Major clients include GlaxoSmithKline, Barron's Educational Series, and the Carl Vinson Institute of Government at the University of Georgia. Let us know how we can help you with your graphic design needs!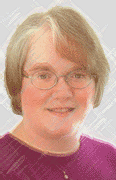 Melody Covington has over 20 years' experience as a graphic designer. She holds a bachelor's degree in Art and Graphic Design from the University of Georgia. Melody specializes in mathematical and technical typesetting utilizing LaTeX.
Recently, Melody completed the Second Level Web Design Certificate from the Center for Continuing Education at the University of Georgia.
She is also the co-author of The Dictionary of Computer and Internet Terms (Barron's Educational Series).
Skills
LaTeX typesetting (preferred for academic and mathematical books and journals)

Certified Web designer


Illustration (freehand and technical)


Adobe Photoshop


CorelDraw


Macromedia Dreamweaver MX


Macromedia Flash


Logo design


Windows / MacOS / UNIX
Books typeset
Dictionary of Computer and Internet Terms, 8th Edition
Douglas Downing, Michael A. Covington, and Melody M. Covington
2003 (previous editions 2000, 1998, 1996, 1995, and 1992)

Financial Management, 2nd Edition
Shim, Jae K., Joel G. Siegel
2000

How to Prepare for the Advanced Placement Examination:
Statistics, 1st and 2nd Edition
Sternstein, Martin
2000, 1998

How to Prepare for the SAT II—Mathematics Level IC, 8th Edition
Rizzuto, James
2000

Let's Review Mathematics (Barron's review course series)
Leff, Lawrence S.
2000

Quick Check Food Facts
Editorial staff of Barron's Educational Series, Inc.
1999

Java Programming The Easy Way
Downing, Douglas
1999

Calculus (College Review Series)
Gootman, Elliot C.
1997

Statistics The Easy Way, 3rd Edition
Downing, Douglas, Jeff Clark
1997

Forgotten Statistics
Downing, Douglas, Jeff Clark
1996
Web sites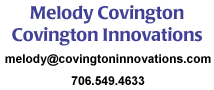 ---
---
Top